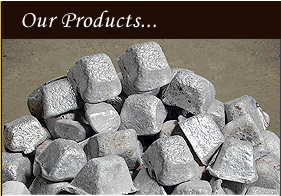 » Foundry alloys
» Ferro Aluminum
» Ferro Alloys
» SS Ingots & Forging Rounds
» Foundry Chemicals
» Miselenous


Akshit Enterprises Pvt. ltd. , ISO 9001-2008 certified, is a group company of D.S Alloys Pvt. Ltd. founded in 1992. The group serves various integrated steel plants in domestic and international market for different grades of MCFeMn. LCFeMn, FeMo & other ferro alloys. The core policy of the group is deliver ultimate satisfaction via innovations, just -in -time delivery and customized quality products.

AKSHIT ENTERPRISES Pvt. Ltd., founded in the year 2008, has a plant with production capacity of 1200 MT/month located in Sonipat, Haryana for manufacturing various high quality premium foundry alloys including various grades of Ferro Silico Magnesium (FeSiMg) Nickel Magnesium, Ferro Aluminium(FeAl) ,Ferro Titanium, Inoculants , S.S. Ingots.
Read More >

Standard superior quality in every order:-
As is normally found that trader doesn't have quality every time, but a manufacturer will always have a quality control every time he delivers.